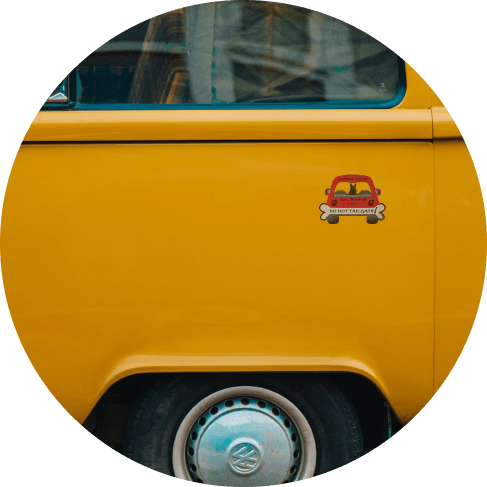 Do Not Tailgate colored car magnet
If you are a lucky owner of a Scottish Terrier, the perfect way to highlight your dog lover's identity (and send a word to your fellow drivers) is to put the Do Not Tailgate magnet on your car bumper!
A catchy car magnet impossible to overlook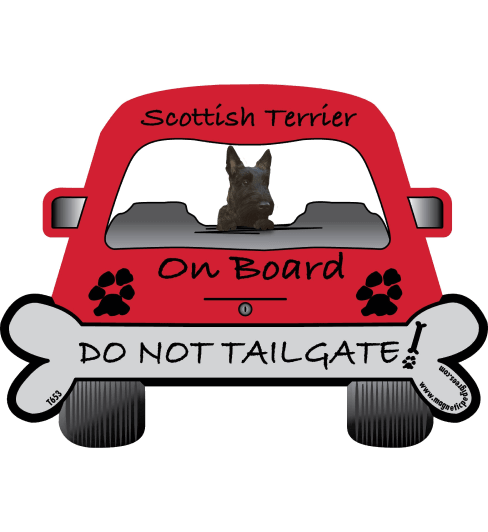 Use it with confidence
This bright car magnet, featuring an adorable Scottish Terrier, is perfectly suitable for outdoor use. You are welcome to place it on your car and let everyone know about your furry travelling companion!
USA-made product
This lovely magnet is designed and manufactured in the USA and, as its manufacturer, Pet Gifts USA, proudly states, is a product of an extremely high quality workmanship.
Style up your car!
This colored magnet, featuring a cute Scottish Terrier picture and a 'Do Not Tailgate' phrase, is durable, versatile, and just plain adorable. Like all the other magnets by Pet Gifts USA, this one is carefully designed and manufactured in the US, with customers' preferences and lifestyle in mind. So style up your vehicle, make your Scottish Terrier the star of the show, and enlighten your mood each time your eyes catch this magnet!
About Pet Gifts USA, LLC
Pet Gifts USA LLC makes great pet related products, including Bone and Paw shaped magnets and stickers with fun sayings, some of which are breed related. We have items featuring your favorite dog and cat breeds. Celebrate our Armed Forces and Veterans with our Military Paws. And honor the memory of your lost loved ones with our Memory Paws. We offer a wide variety of products like T-Shirts, Tote Bags, Keychains, Mugs, K-Lines Window Tattoos, Bumper Stickers and Chompin At The Bit Horse related items.
Many of our products feature artwork from renowned artist Tamara Burnett. Tamara is particularly acclaimed for her unique ability to convey emotion and personality through the eyes of her subjects as well as for her exquisite attention to detail. Art connoisseurs throughout the world have enjoyed Tamara's beautiful renditions of pets and wildlife.
Designed In
Whitehouse Station, New Jersey